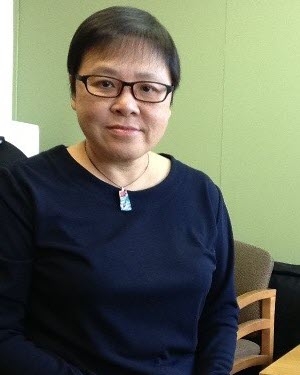 Eva Chan
E:
This email address is being protected from spambots. You need JavaScript enabled to view it.
---
Current Role on AEAAC: Director
Subcommittee(s): Marketing and Promotions
Tenure on AEAAC: 3 years
Education: Master of Social Work, Registered Social Worker
Proudest Moment on the Council: Becoming a registered society
Why Did I Join? I believe in the mission of the Council in increasing awareness and supporting a community response to elder abuse. The Council, with members from the different areas of the province, offers the opportunity to work together in a coordinated and impactful way. Collectively, we can make a difference!
A Bit About Me: I have worked in the area of elder abuse since 2006. I started as the coordinator of the Action Group on Elder Abuse that facilitated the development of the community response model in Calgary. I also worked extensively with organizations and older adults in elder abuse awareness and was the Community Developer on the Elder Abuse Response Team. Currently, I am an Age-Friendly Coordinator with the City of Calgary and a member of the provincial Elder Abuse Coordinated Community Response Grant Coordinator Network.