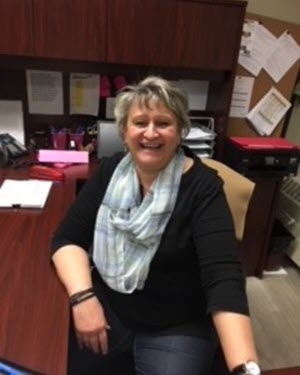 Joanne Blinco
E:
This email address is being protected from spambots. You need JavaScript enabled to view it.
P: 403-394-0306
---
Current Role on AEAAC: Director
Tenure on AEAAC: new to the board effective November 2017
Education: Bachelor of Social Work, Registered Social Worker
Proudest Moment on the Council: being voted in to be on the council
Why Did I Join? I have a keen interest in assisting those who are addressing the concern of elder abuse on a provincial level.
A Bit About Me: I am the Case Manager for LEARN in Lethbridge and have been since June 2017. I am a Social Worker (University of Victoria) with a work history in Child and Family Services ministry, having worked for them for 30 years.
For the first 15 years I was employed at Sifton children's center where I worked with the families whose children were in residence, then with families in the community in an in-home-family support role serving southern Alberta.
For the remainder of the 15 years I did child protection this facilitated me being able to do intakes investigations and case management. Again working with a diverse group of families of different ethnic origins, different concerns, diverse ages, genders and family make ups.
I then decided that I wanted to work with seniors leaving the ministry; I started doing contract work with Family Ties agency in Lethbridge doing grand parenting groups for those who were raising their grandchildren, and I worked with individual grandparents, supporting them with the issues and concerns of raising their children's children. This was very rewarding as I learned a lot from the families I served.
In this new position I am building on the foundation of developing relationships, supporting families and investigating. The new learning of aging, barriers for seniors and elder abuse feels like I have found my passion. I believe I am an advocate to ageism.
My husband and I have raised our 3 sons on an acreage just outside of Lethbridge. I am a grandmother to 2.
My new hobby- my Kawasaki 900 motorcycle!