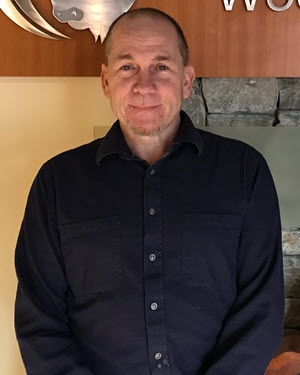 Steve Andrejiw
E:
This email address is being protected from spambots. You need JavaScript enabled to view it.
P: 780-792-5511
---
Current Role on AEAAC: Director
Former Role(s) on AEAAC: Vice Chair, Chair
Subcommittee(s): Hiring committee, website committee, conference steering committee
Tenure on AEAAC: June 2008 – present (10+years)
Education: Bachelor of General Studies, Applied Leadership, Registered Social Worker
Proudest Moment on the Council: Our first Face It: Elder Abuse Happens Conference in 2011 (and subsequent conferences)
Why Did I Join? I joined the Council (formerly 'the network') because it was an opportunity to bring needed information into our region to be distributed to agencies, organization and the public. Largely it was to teach and bring awareness about Elder Abuse as it is a taboo subject, often ignored. I remained on the Council because of the passionate, skilled and talented Council members who have like-minded ideas about education and responses to elder abuse. I wanted to be a part of the team that would lead the province in education and awareness. This was the best method to do so.
A Bit About Me: I have lived and worked in Fort McMurray for 30+ years. Twenty nine years were with a local non-profit and the past 10 years (with overlap) with the Regional Municipality of Wood Buffalo as a FCSS Coordinator and now the Project Lead for the World Health Organization's Age Friendly Initiative. I sat on the committee that developed our region's Coordinated Community Response Model. I believe deeply in the work this council performs and we are positioned to positively impact more Albertan's through our membership opportunities and the work we do with the Government of Alberta educating people on Elder Abuse. I am proud to be a Director on this council and I admire and respect my colleagues that I get the privilege of working collaboratively to fulfill our mission statement and our strategic plan.